These are photos of our battle on Sunday, 8 Nov 98. Go to our Rearguard Action scenario for strategic background, orders of battle and map of this scenario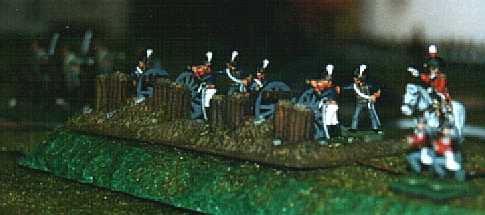 British RHA patiently awaiting the French advance.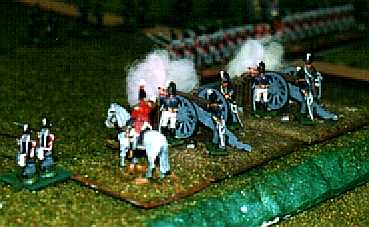 Fire!! Craufurd directing artillery fire.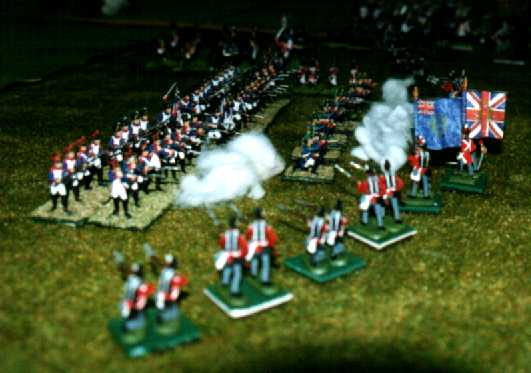 British skirmishers harass and delay the French advance.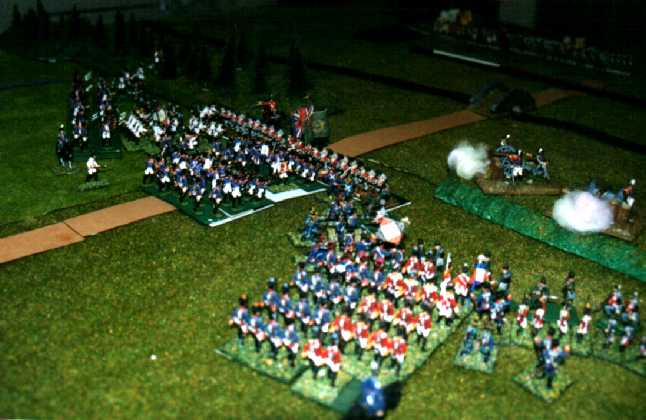 French and Swiss infantry assault all along the British line!