Sunday, 26 May 2002 was our Napnuts Newbie day! We put up 2 games, Pegasus Bridge and Trebbia, and invited 2 prospective Napnuts - Stuart and Joshua - to join our crew. Here are the pics: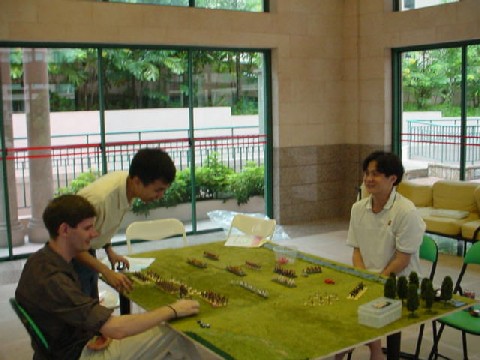 Here's Stuart (left) trying his hand at Trebbia.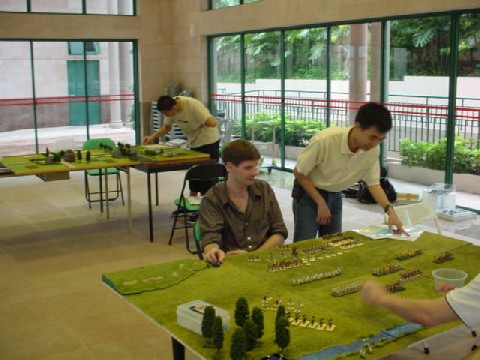 A view of both tables. Joshua trying out Pegasus bridge at the far table.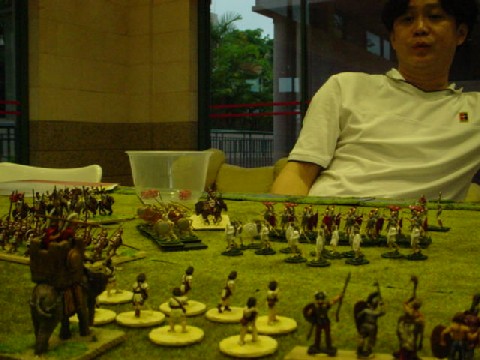 Romans hard pressed at Trebbia.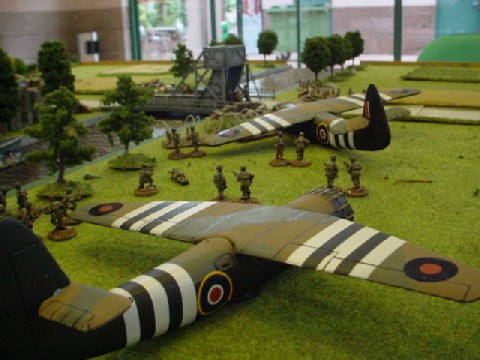 Gliders landing at Pegasus Bridge.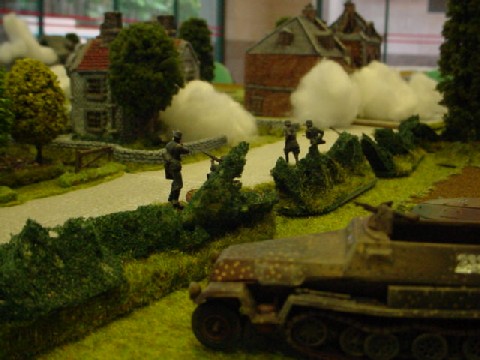 Germans counterattacking.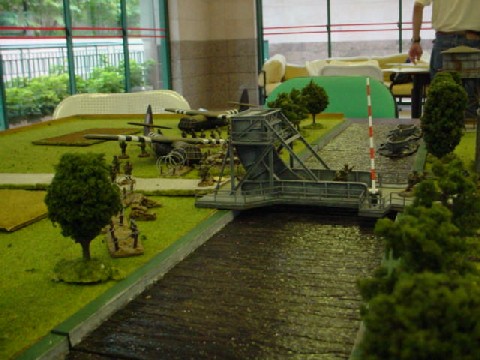 Another view of the canal and bridge.